AI Powered
Multiple Choice Quiz Generator
Simply enter any text, URL or even upload a file. Our AI powered generator will automatically make a selection of multiple choice quiz questions (MCQ) for you.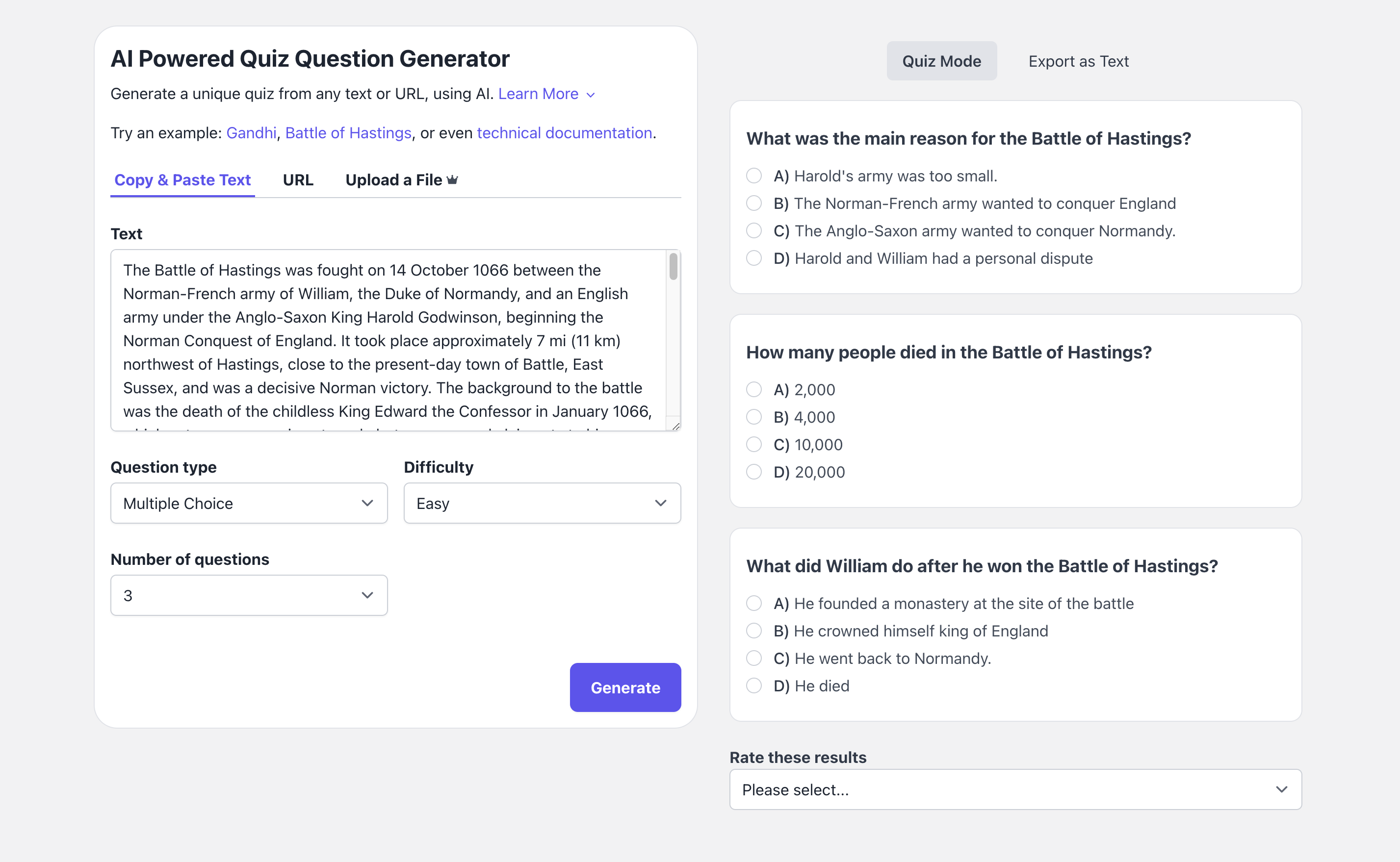 Designed with you in mind
E-learning Professionals
Jump-start your content creation process by rapidly transforming existing content from subject-matter experts into quizzes.
Teachers
Quick and easy to use. Cut down on the time it takes to create teaching resources. Generate MCQs, true or false questions, short answer questions and more.
HR Teams
With the help of Quizgecko, you can speed up employee training and learning processes, increase engagement, and assess your team's knowledge.
How to generate a multiple choice quiz
Copy and paste text, URLs or upload files
Simply enter any text, URL or even upload a file to generated MCQs. For best results, use factual content with at least a few hundred words. The more questions you want to generate, the longer your input content should be.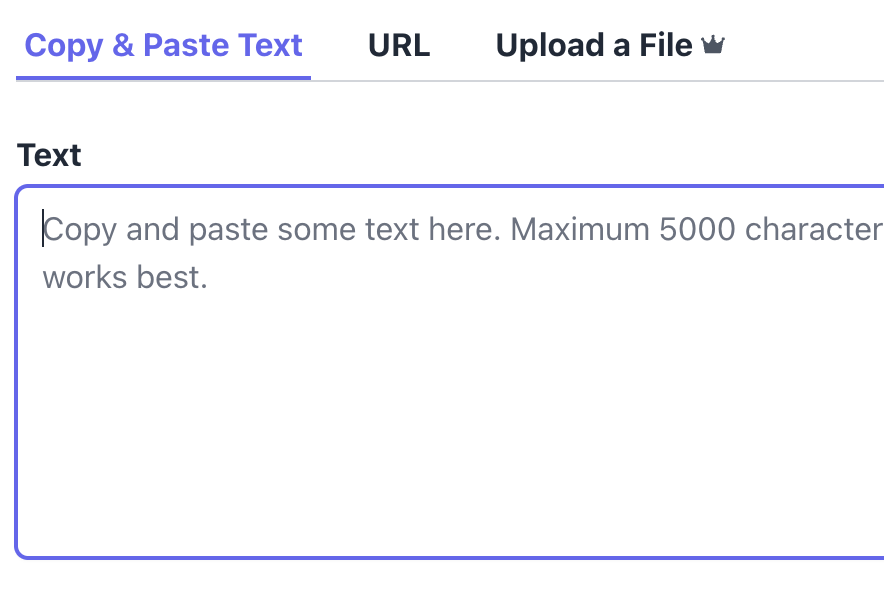 Select multiple choice quiz
Choose "multiple choice" from the question type menu. Then hit generate. The AI will analyze your content and generate results.
Generate multiple choice quiz
Finally hit generate to make a quiz. You can then explore the results with our interactive quiz mode, or export them as text.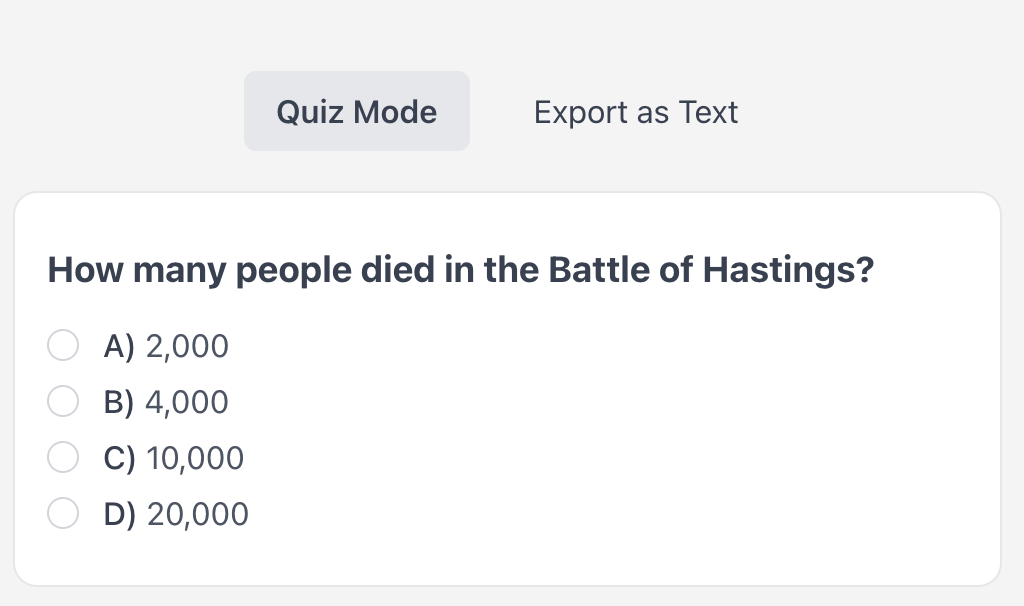 Generating a good multiple choice quiz (MCQ)
Start with a large body of text
Make sure the text is factual and rich in detail
Avoid adding unnecessary noise to the text
Use proper spelling and grammar
What type of content is best suited for Quizgecko?
Factual, detail-rich content is best suited for Quizgecko. This could be something like a news article, a blog post, or even a textbook. Any text can work though, just be sure to verify that the generated answers are correct, according to your source material.
What if I have more than 10,000 characters (the pro limit)?
If you have more than 10,000 characters, you can try splitting your content into smaller, categorical chunks and generating multiple choice questions for each one.
Ready to create your own multiple choice quiz?