AI Powered
True or False Quiz Question Generator
Quizgecko is the perfect free tool for teachers and educational professionals to quickly and easily generate true or false questions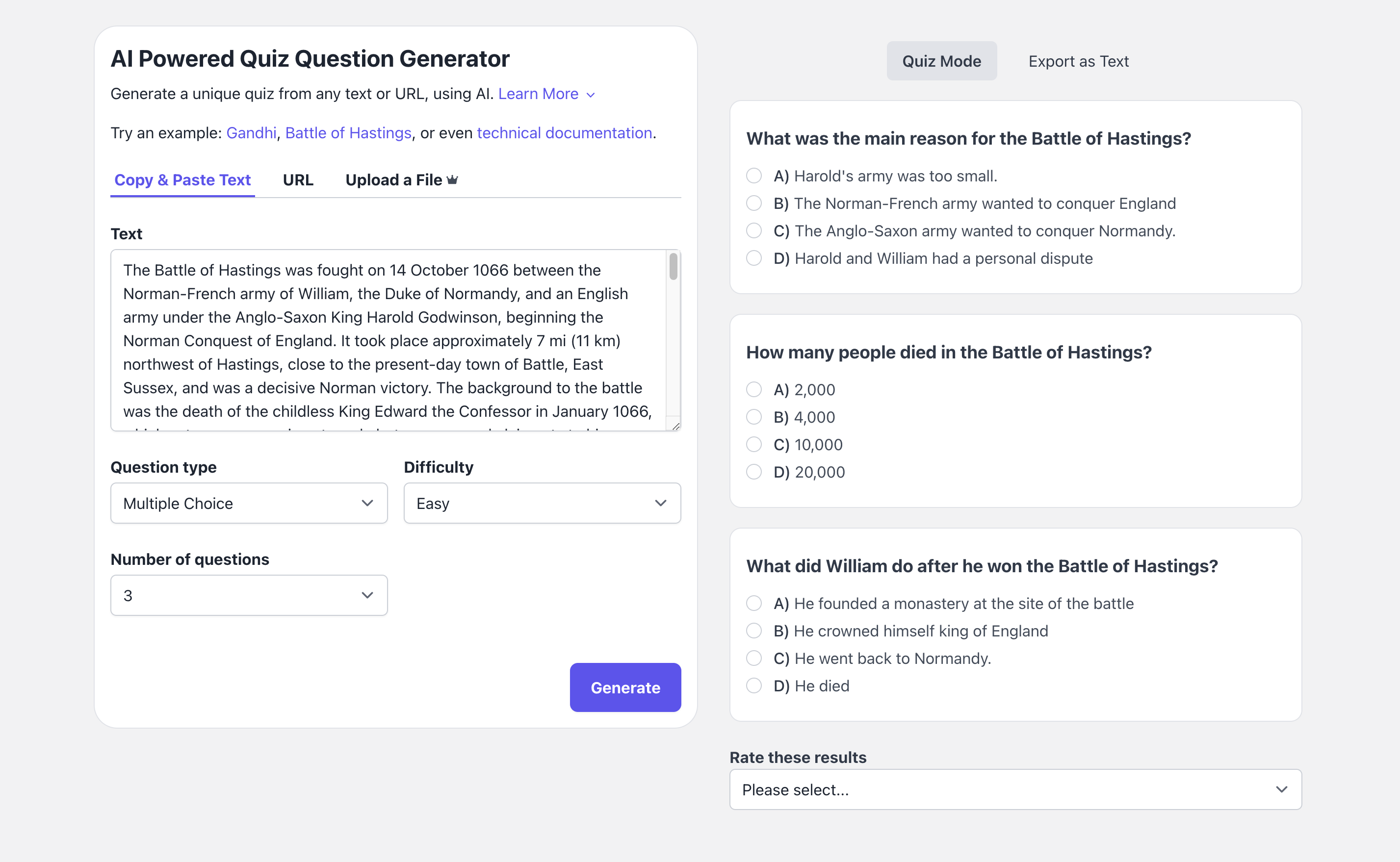 Designed with you in mind
E-learning Professionals
Jump-start your content creation process by rapidly transforming existing content from subject-matter experts into quizzes.
Teachers
Quick and easy to use. Cut down on the time it takes to create teaching resources. Generate MCQs, true or false questions, short answer questions and more.
HR Teams
With the help of Quizgecko, you can speed up employee training and learning processes, increase engagement, and assess your team's knowledge.
How to generate a true or false quiz
Step 1
Sign up for Quizgecko and select the True or False option. You can also use the platform to generate multiple choice, true/false, short answer, and fill in the blank questions.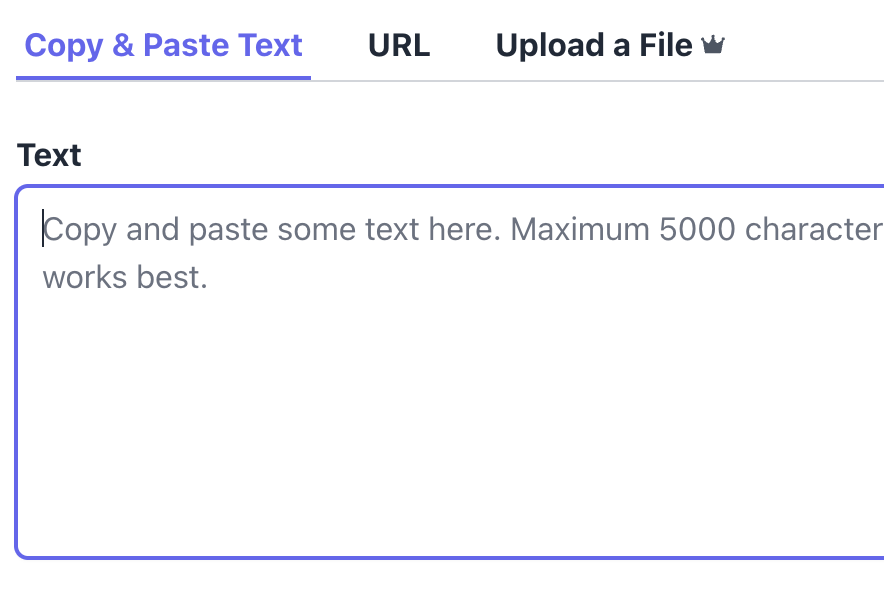 Step 2
Upload your content or use a URL to generate questions. Quizgecko uses the latest learning science to guide the AI to generate good questions.
Step 3
Once you have generated your questions, you can export them to text or CSV to easily import into other LMS platforms. You can also give the quiz to students and learners to test them. With Quizgecko, you can quickly create quiz questions much faster than ever before.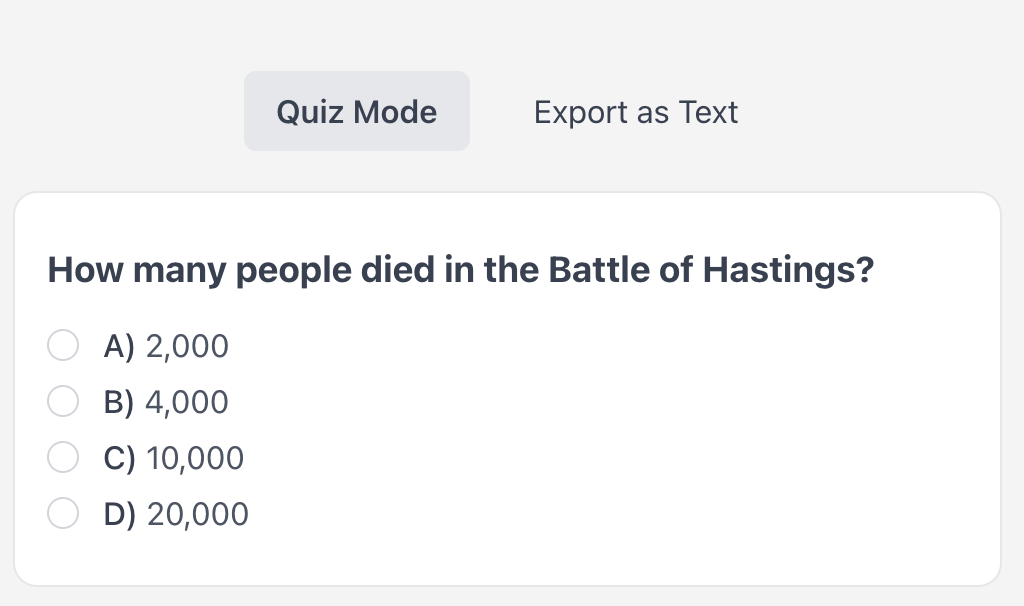 Quizgecko is a free online tool that makes it quick and easy to create unique quizzes for students, teachers, and professionals. The tool allows you to fill in blank questions from text-based content, e.g. as uploaded files and URLs, or via copy and paste. The platform is user-friendly (you don't even have to create an account to start using it!. For additional options, you can upgrade to the Pro version for a few dollars each month.
Quizgecko uses the latest learning science to guide its artificial intelligence to generate good questions. Research has shown that multiple choice questions are an effective way to reinforce and evaluate teaching, making Quizgecko the perfect tool for creating quizzes. You can also share your quiz with students and learners to take your tests. Furthermore, if you are a developer, you can access Quizgecko API to integrate it with your platform.
Working with Quizgecko to make questions and answers is much more efficient than doing it manually and assists you in avoiding spelling and grammar issues. You can develop novel and distinctive inquiries from your pre-existing content. If you are searching for a convenient question and answer creator, Quizgecko is the top pick. Experiment with it for free now and observe how artificial intelligence-operated question and answer formation can be of aid to you.
Ready to create your own true or false quiz?