AI Powered
Generate Questions from Text
Quizgecko uses AI and best practices from the science of learning to generate quiz questions from any text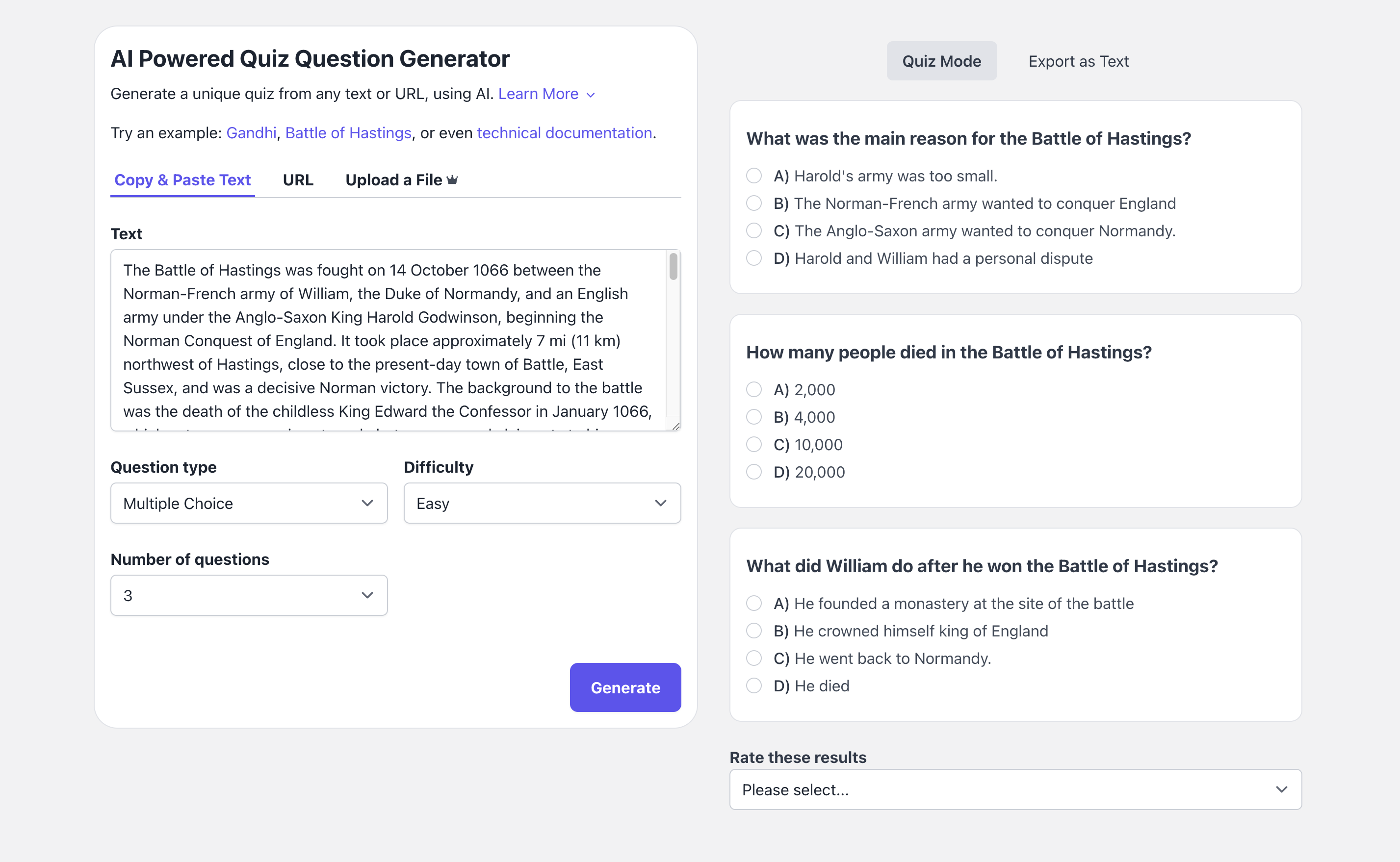 Designed with you in mind
E-learning Professionals
Jump-start your content creation process by rapidly transforming existing content from subject-matter experts into quizzes.
Teachers
Quick and easy to use. Cut down on the time it takes to create teaching resources. Generate MCQs, true or false questions, short answer questions and more.
HR Teams
With the help of Quizgecko, you can speed up employee training and learning processes, increase engagement, and assess your team's knowledge.
How to generate questions from text
1) Add the text
Add text from various sources including files or even article URLs. Turn notes, summaries and files into quiz questions.
2) Select the type of quiz questions
Pick from multiple choice, true/false, short answer or fill in the blank style. You can also customize the language and number of questions to generate.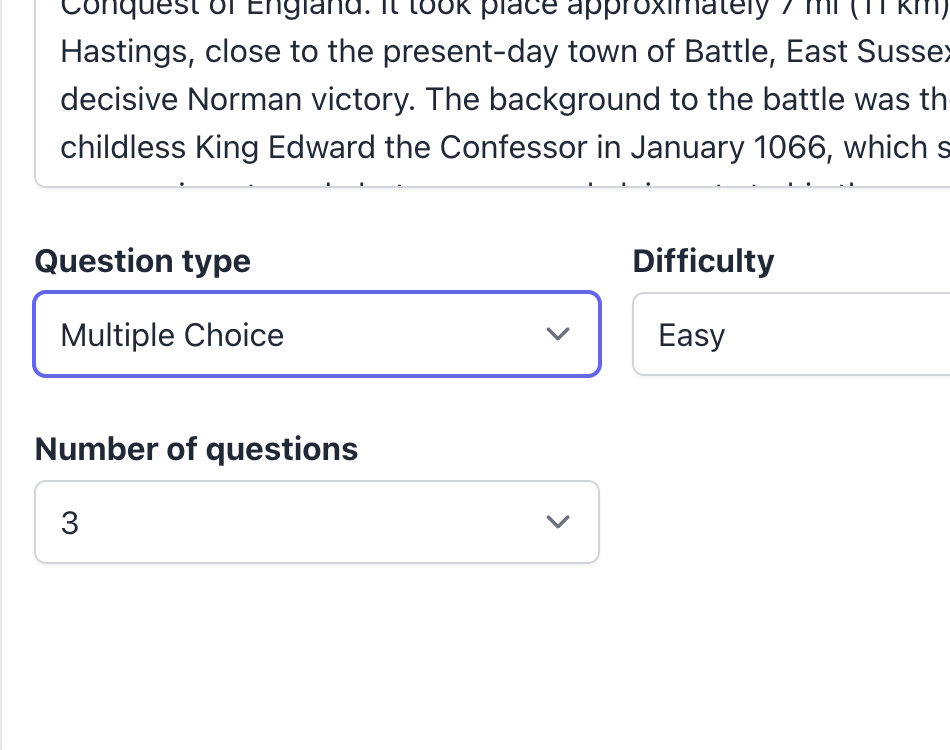 3) Generate quiz question ideas
Turn your text into quiz questions simply by hitting generate. The questions can then be examined using our interactive quiz mode or exported as text.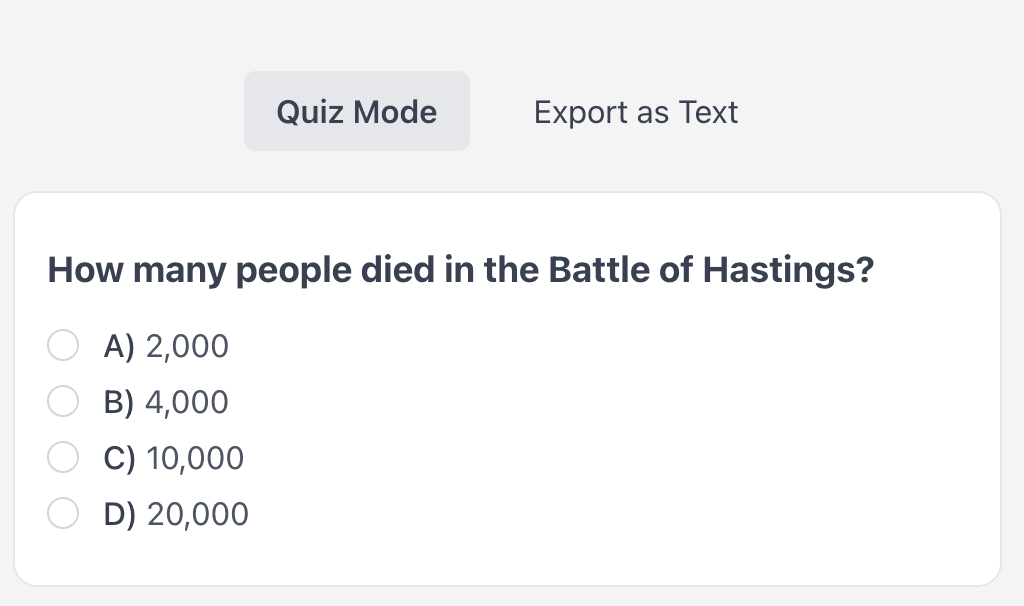 Generating Quiz Questions from Text Using AI
Quizgecko uses AI to generate questions based on the most recent findings in learning science. With the tool, you can easily copy and paste, scrape from a URL or upload any text to generate a quiz.
Many users use Quizgecko to generate multiple choice questions daily. You can generate true/false, short answer, and fill-in-the-blank style questions.
Much research has shown that multiple choice questions are an effective way to reinforce and evaluate teaching. They're also popular because they can be used to differentiate among students based on how well they know the material being tested.
When creating multiple choice questions with Quizgecko, it's important to ensure that the incorrect answers (distractors) are competitive to encourage high-quality recall and not simple guesses. Incorrect answers that are implausible lessen the challenge to the task and reduce the need for recall.
Our goal is to use AI to make multiple choice questions like the ones used in best practices. For example, we try to avoid using "none-of-the-above" and "all-of-the-above" as answer choices. We also recommend using three or four plausible answers.
If you want to make quiz questions in a new and effective way, try this powerful tool to help improve your e-learning content generation workflow.
Ready to create your own quiz quiz?