AI Powered
AI Course Creator
In just minutes, our advanced AI will turn any existing content or topic into a polished, comprehensive online course. Simply enter your course topic and feed our AI any relevant materials you already have. It will instantly generate customized lectures, quizzes, assignments, discussion prompts and more tailored to your needs.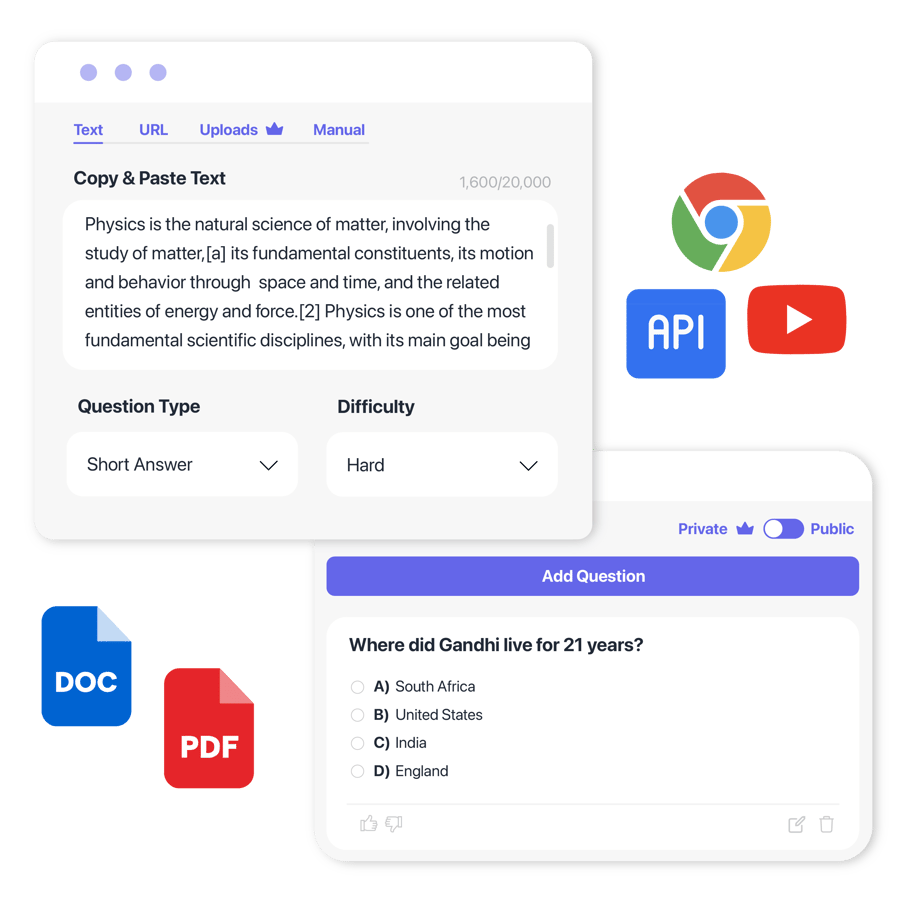 Trusted by businesses, educators, and individuals worldwide.
Business

Create assessments in no time to boost knowledge and evaluate skills. Whether it's for delivering trainings, developing courses, or certification - we've got you covered.

Educators

Elevate your teaching with AI-powered quiz, assessment, and exam generation. Save time on content creation, grading, and enhance student engagement.

Students

Learn smarter. Enjoy AI-generated quizzes, flashcards, and notes tailored to your unique learning needs. Save time, boost retention, and ace your exams with ease.
How to generate a Course quiz
Step 1: Upload Course Materials
Start by uploading your existing course materials, such as lectures, readings, and presentations to Quizgecko. Our AI course creator will analyze these materials to understand your course topic and content. This ensures the accuracy and relevance of the course we will generate.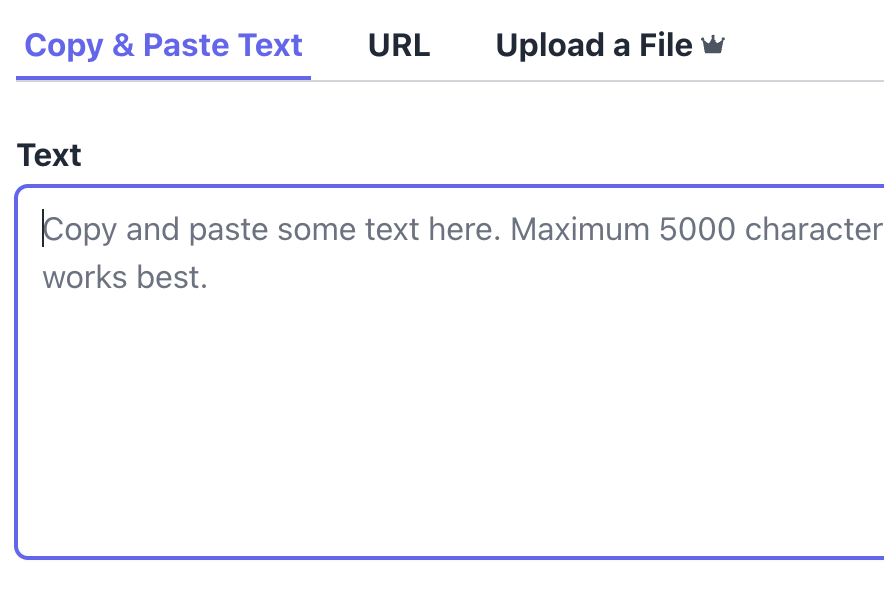 Step 2: Generate Course Content with AI
With your materials uploaded, Quizgecko's AI gets to work generating customized course content. It will create lectures, discussion prompts, assignments, quizzes, and more tailored to your course. Our advanced AI ensures the content is relevant, error-free, and aligns to your course objectives.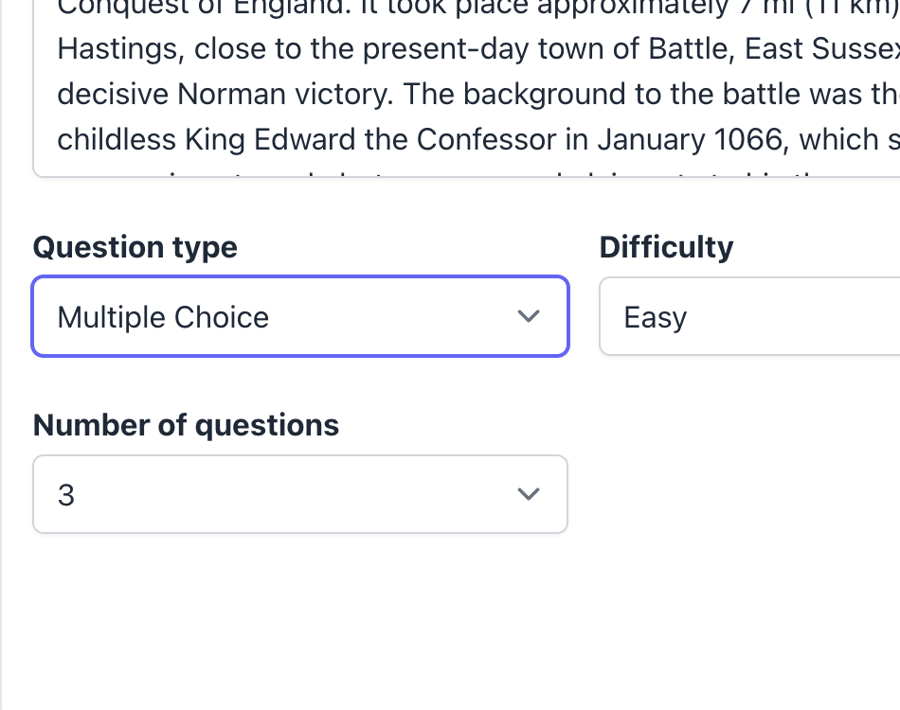 Step 3: Export, Embed, and Share
Once the AI generates your course content, review it and make any tweaks required. When you're satisfied, easily export your course to share online or integrate it into your learning management system. Quizgecko makes it simple to get your AI-powered course up and running quickly.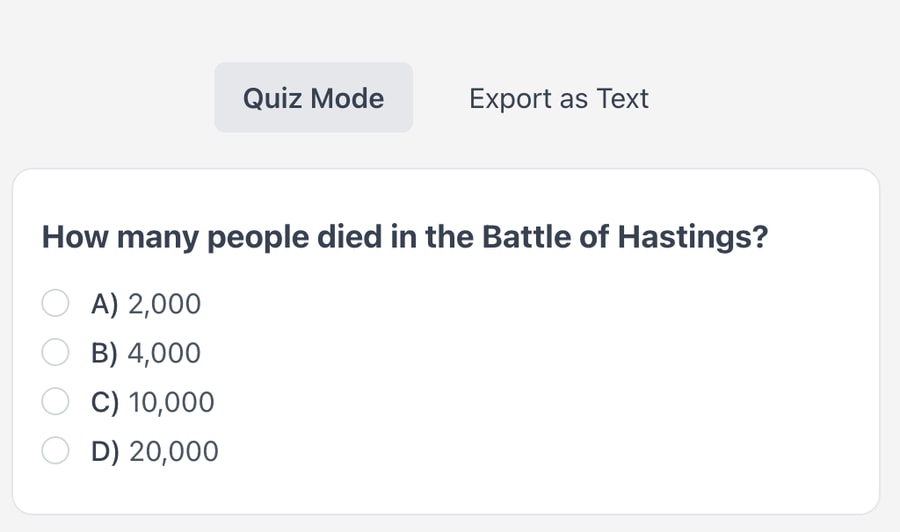 Quizgecko: The Ultimate AI Course Creator
Creating compelling online courses is a challenge. But Quizgecko's AI Course Creator makes it easy. Our innovative AI generates customized course content tailored to your needs - so you can deliver high-quality online education with ease.
Quizgecko's AI Course Creator allows you to:
Instantly turn any existing materials into polished lectures and slides
Get thoughtful discussion prompts to engage your students
Automatically generate quizzes and assignments to reinforce learning
With Quizgecko's AI doing the heavy lifting, you can create online courses in a fraction of the time. No more spending hours researching and writing content from scratch.
Our AI Course Creator analyzes your course topic and materials to produce relevant, grammatically correct questions and content. You can quickly review the AI-generated course, make tweaks, and have your class ready to launch.
Whether you're an expert looking to share your knowledge or an educator seeking to enhance your curriculum, Quizgecko's AI Course Creator has you covered.
Create your first quiz, test or assessment for free
Explore the Quizgecko platform and create your first online quiz, test or assessment. No credit card required.