Feature
Share & Embed
Easily share and integrate quizzes with your team or students. Embed quizzes into your own website or LMS. Engage everyone and boost learning experiences in a matter of seconds.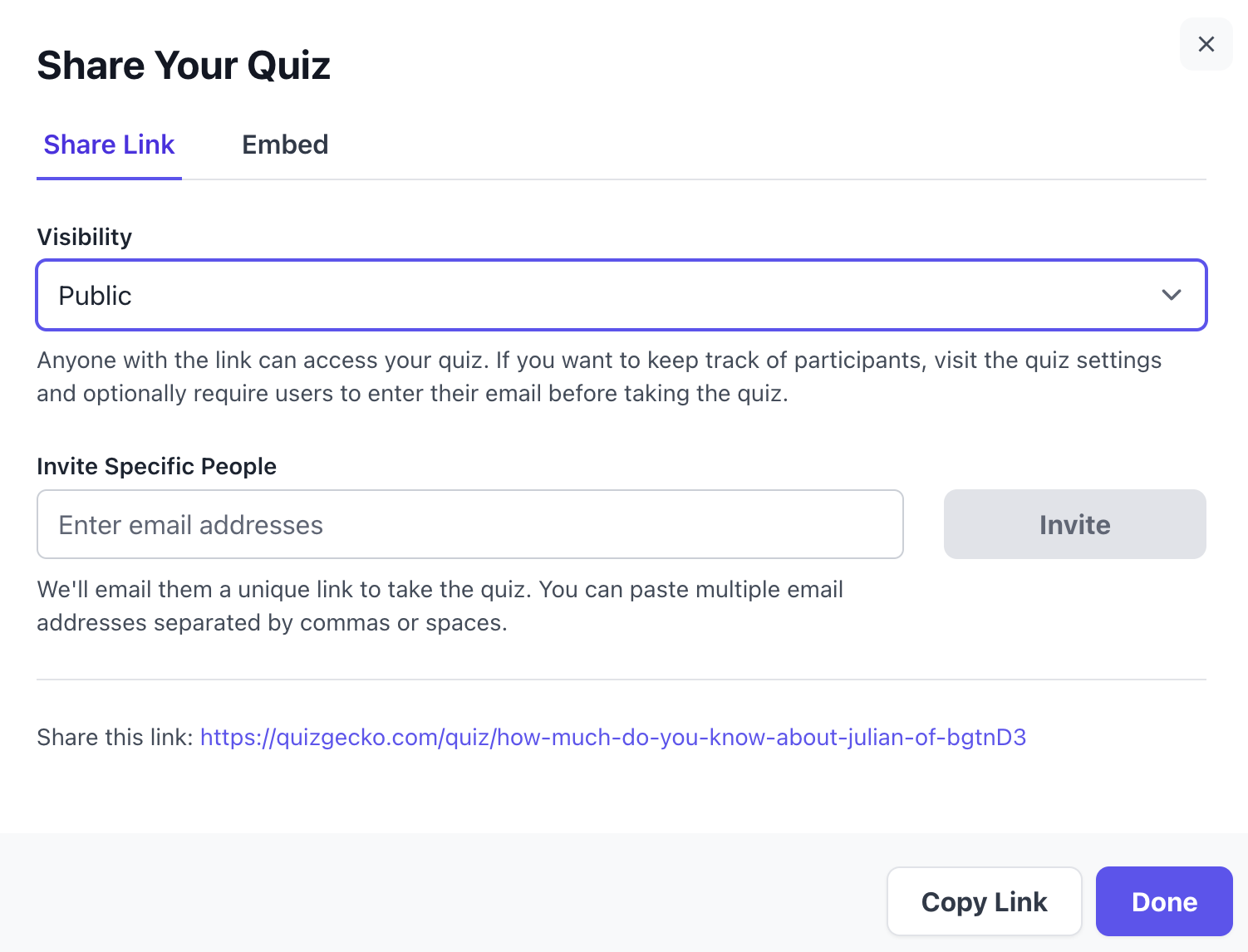 Designed with you in mind
Business
With the help of Quizgecko, you can speed up employee training and learning processes, increase engagement, and assess your team's knowledge.
Teachers
Quick and easy to use. Cut down on the time it takes to create teaching resources. Generate MCQs, true or false questions, short answer questions and more.
Students
Create quizzes from your notes, or from any piece of text. Use Quizgecko to test your knowledge and prepare for exams.
Share your work
Easy to share
Share quizzes effortlessly with students or colleagues using Quizgecko. Decide who can see a quiz or make it public. Gather emails and track participant scores easily.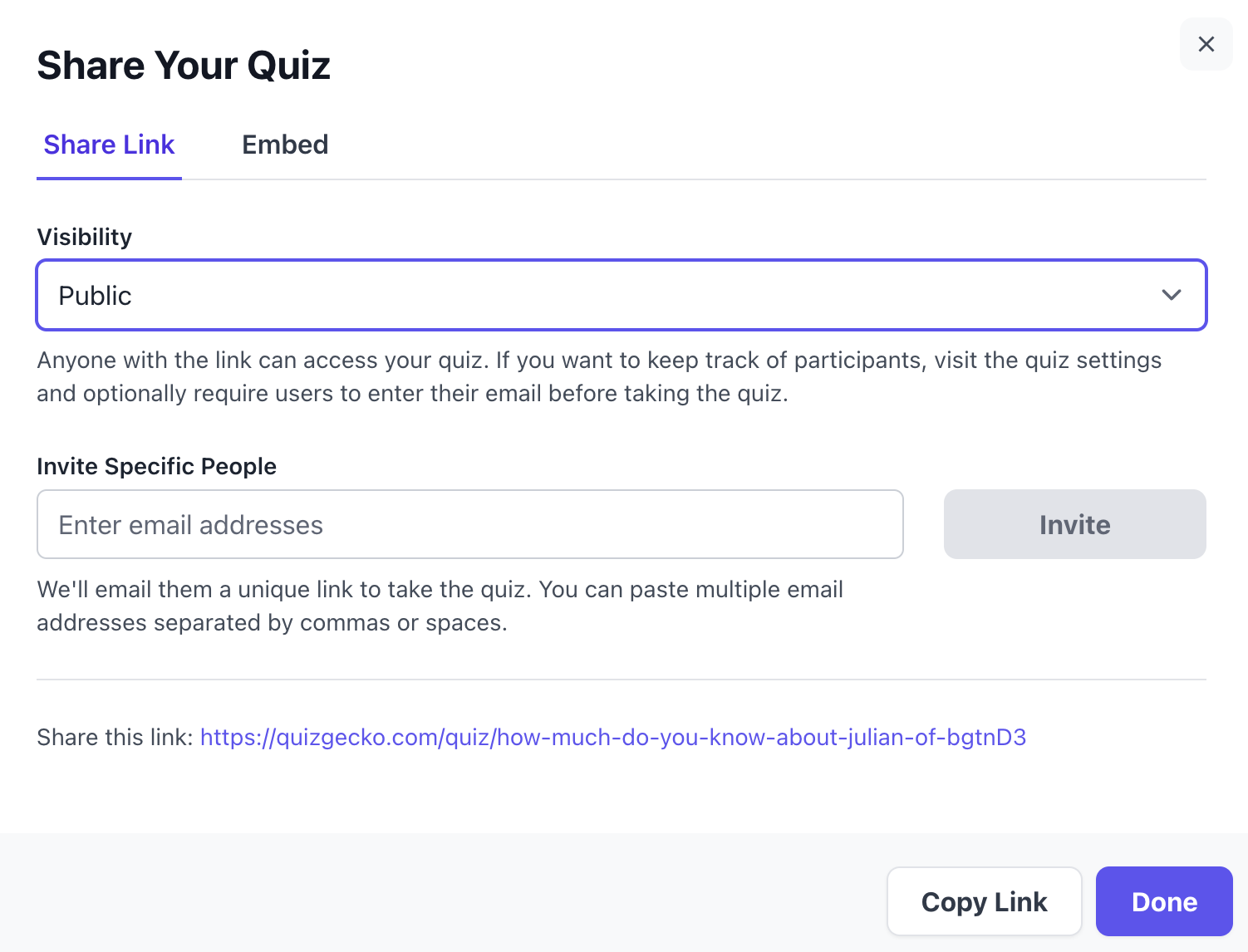 Export
Download as text, csv and Aiken format for seamless integration into your learning management system or classroom setting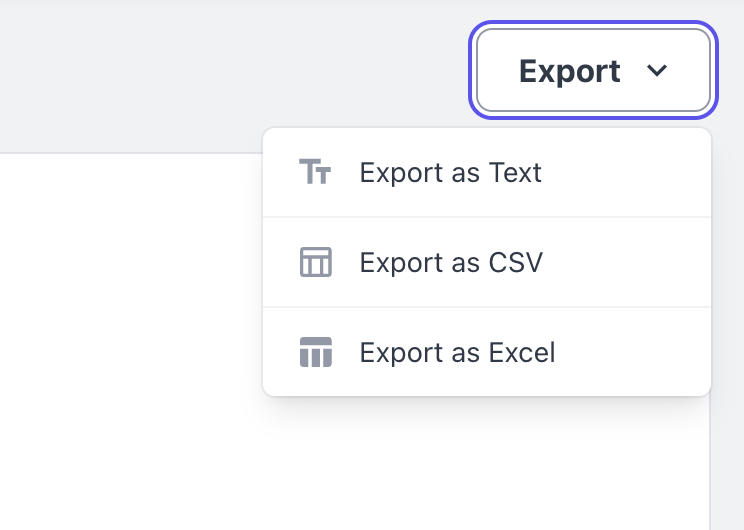 Embed
Add quizzes in your own website, LMS or blog. Perfect for lead generation, engaging your users and custom learning experiences. Remove all branding and whitelabel the experience with our Business Premium plan.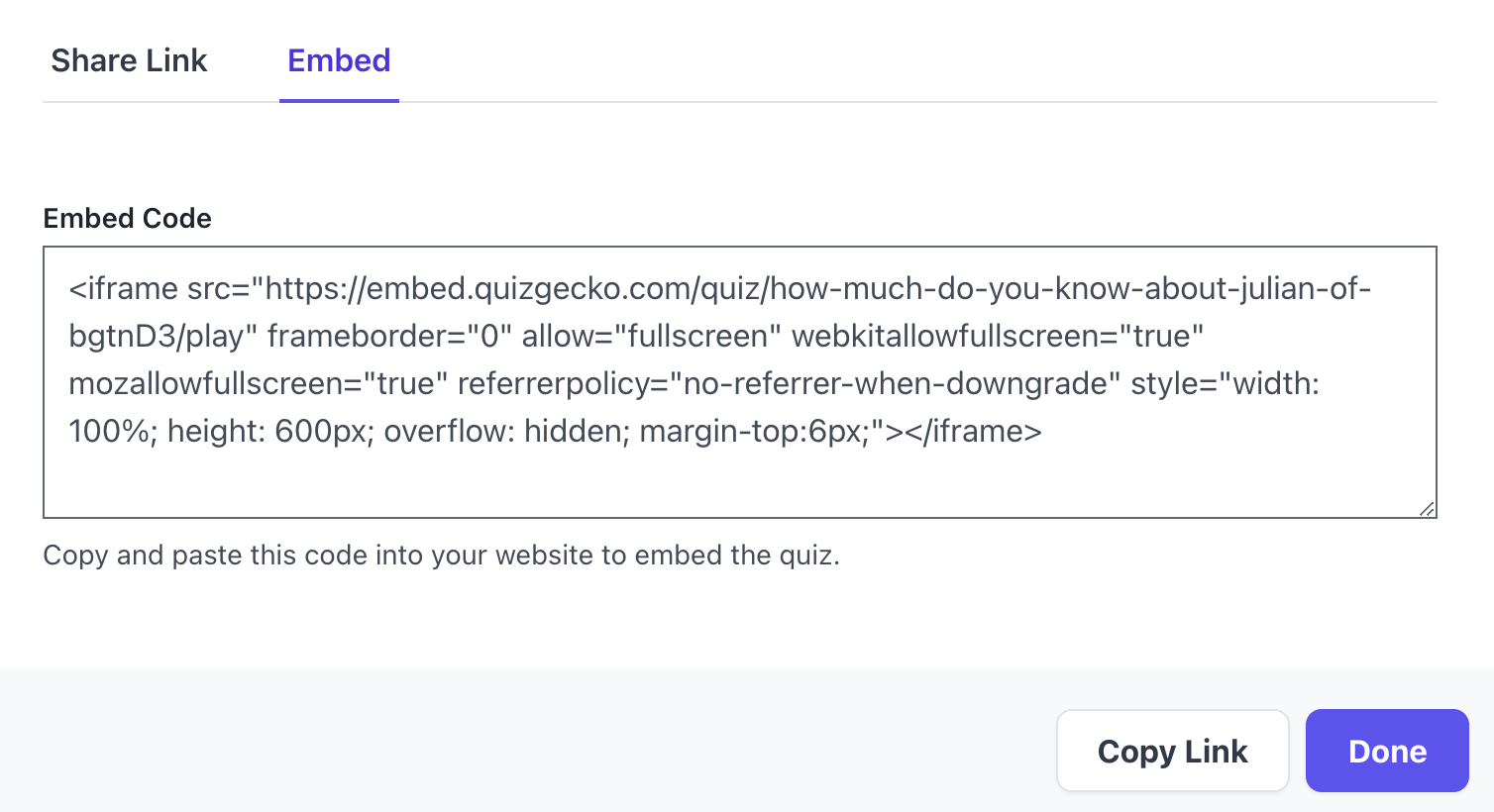 Ready to create your own quiz?