Feature
Quiz Reporting and Analytics
Quizgecko instantly marks and grades your tests. Get detailed performance insights and analysis. Track how often your quizzes are viewed, started, and completed. Explore responses through visually appealing charts and tables.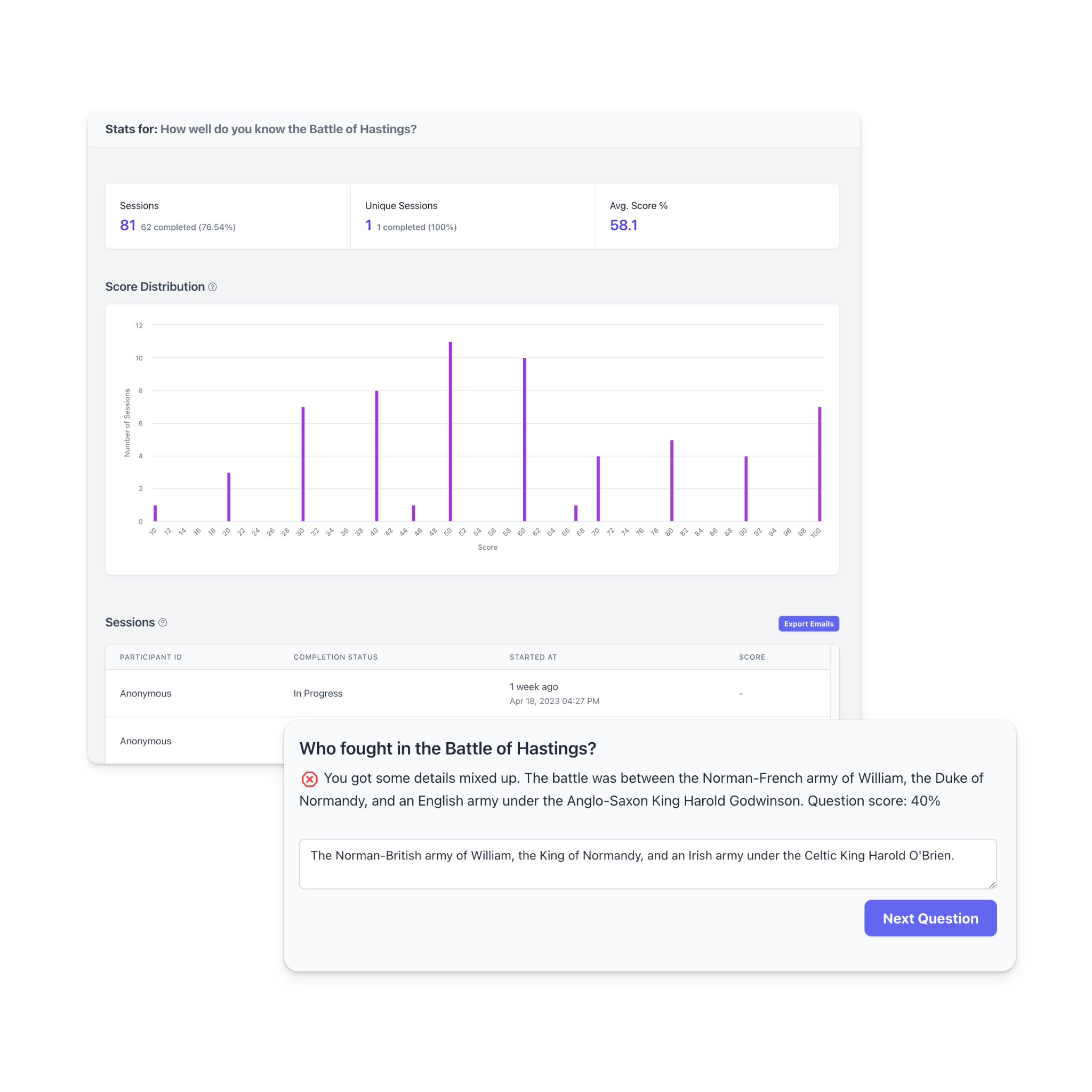 Designed with you in mind
Business
With the help of Quizgecko, you can speed up employee training and learning processes, increase engagement, and assess your team's knowledge.
Teachers
Quick and easy to use. Cut down on the time it takes to create teaching resources. Generate MCQs, true or false questions, short answer questions and more.
Students
Create quizzes from your notes, or from any piece of text. Use Quizgecko to test your knowledge and prepare for exams.
Measure Performance
Auto Grading
All quizzes are automatically graded. Quizgecko even uses AI to smartly evaluate essay answers by comparing participants' responses to the designated correct answer.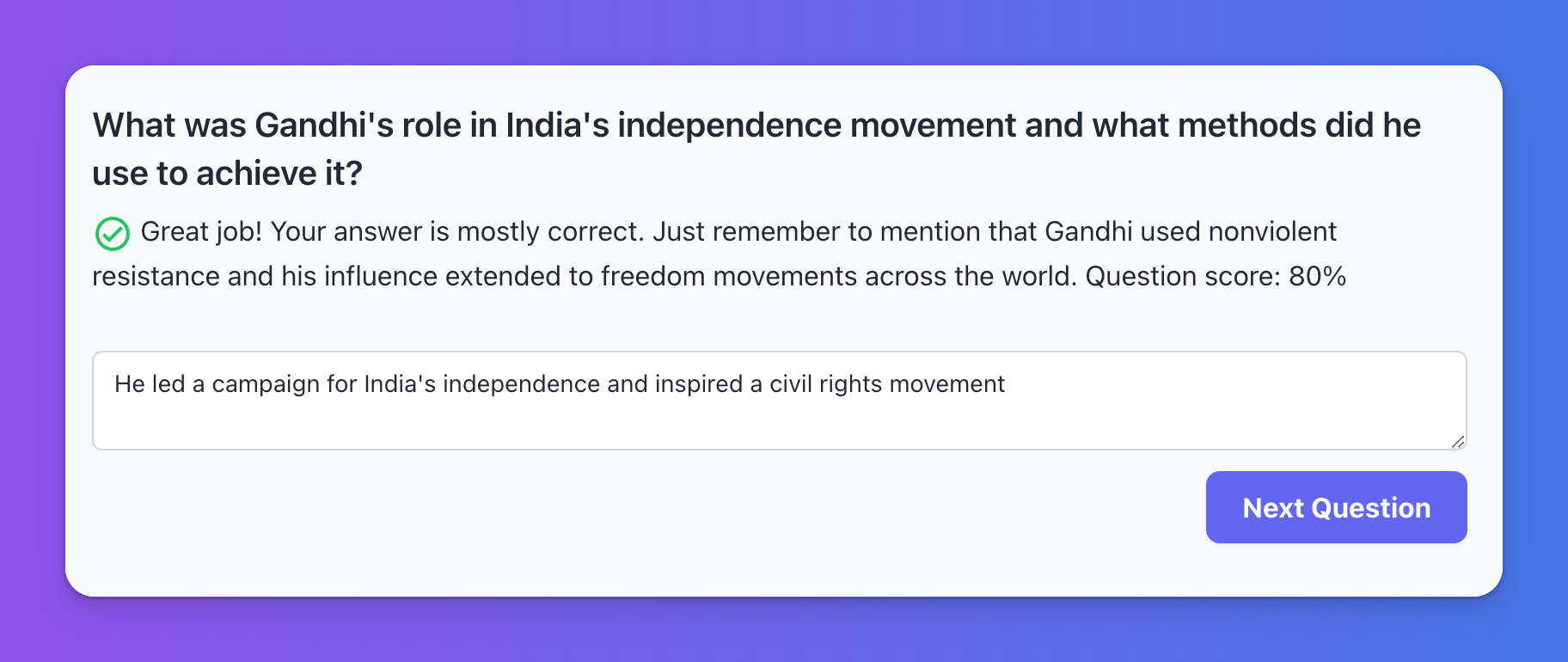 Participant Scores
View each quiz participant's performance. Using individual score data, monitor quiz sessions, check completion status, and gather emails through quizzes.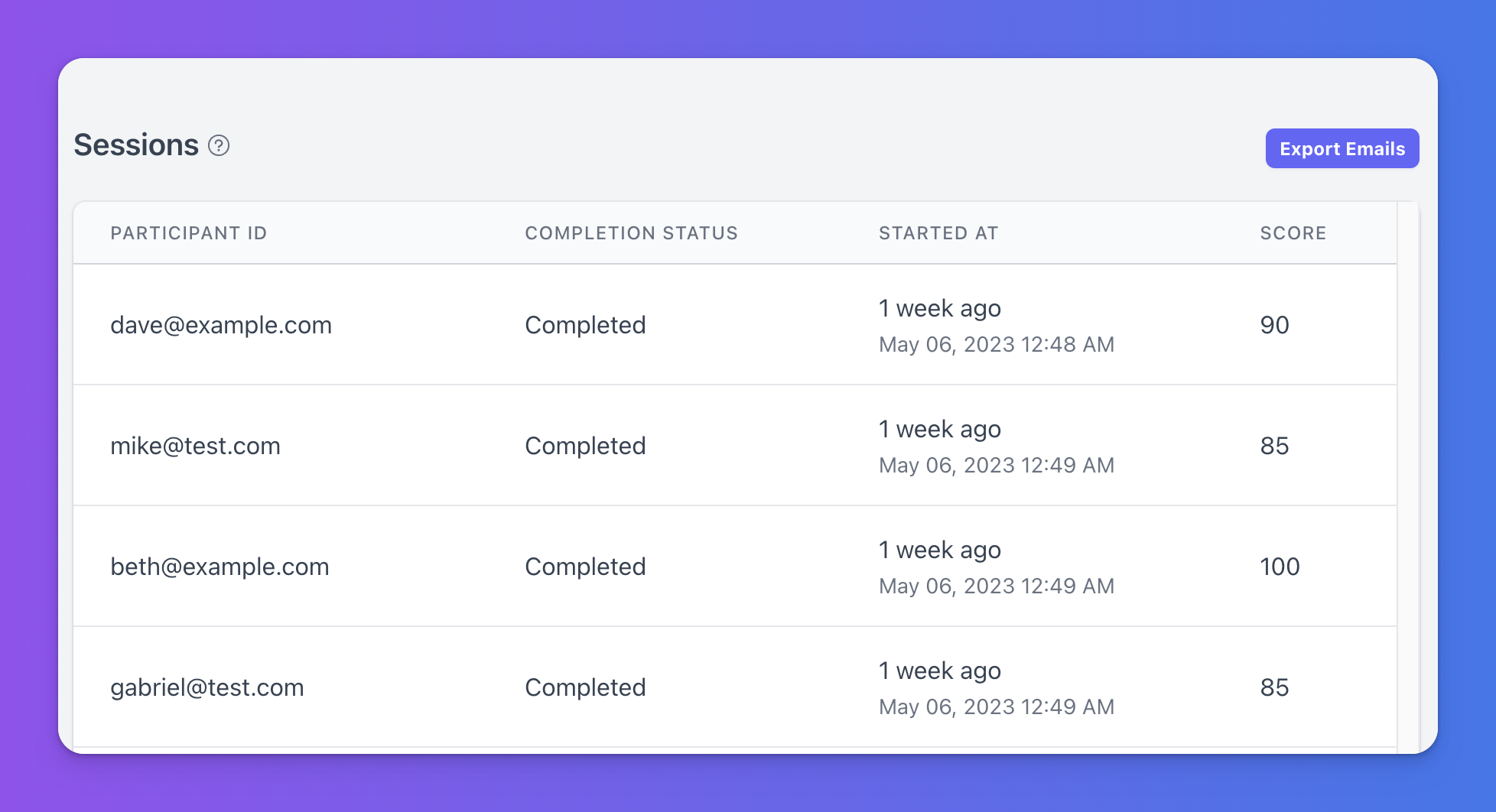 Detailed Analysis
Powerful reports enable you to conduct comprehensive analysis of all responses. Easy to read charts and stats give you an idea how well participants are performing and how engaging your quiz is.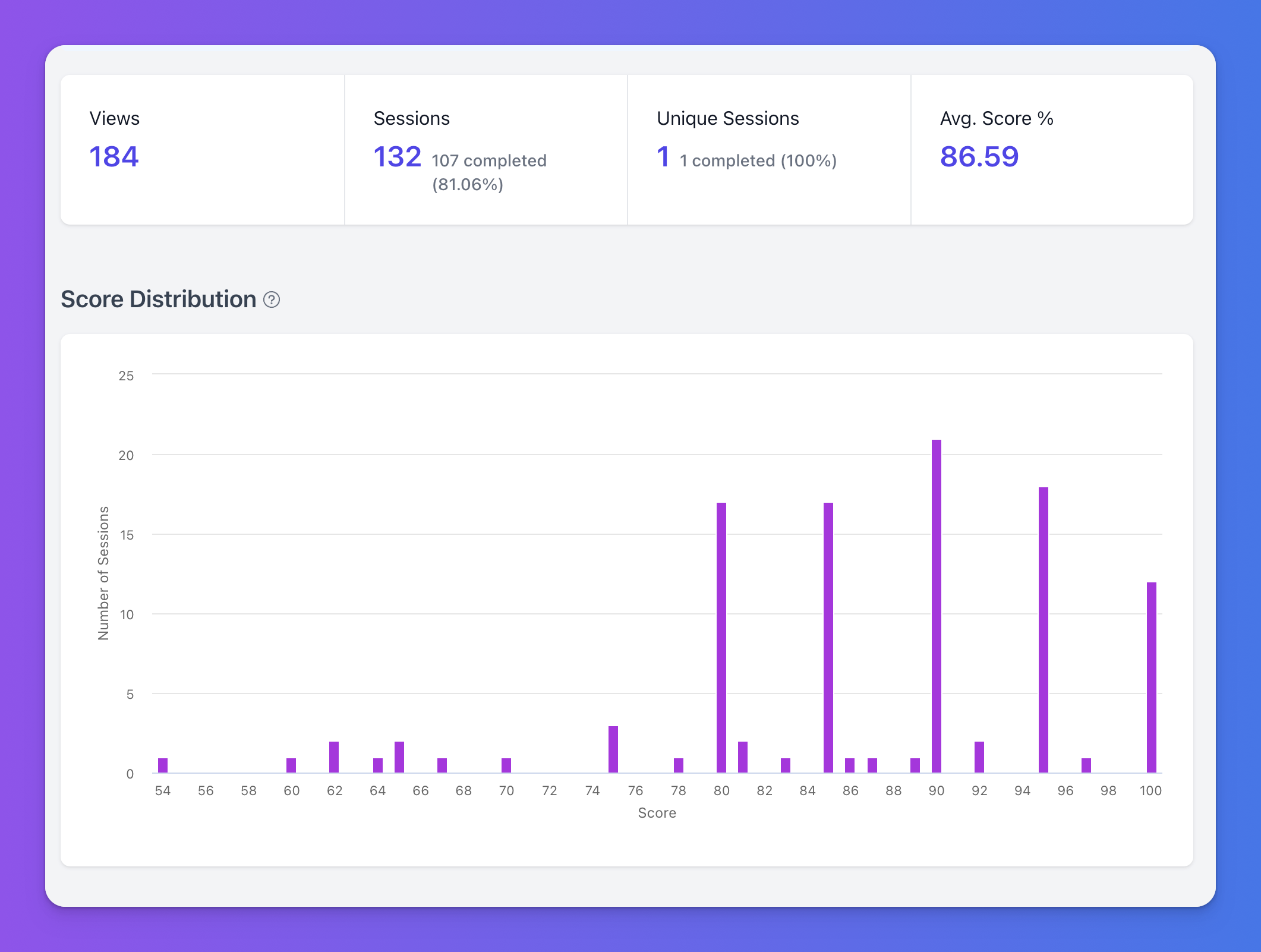 Ready to create your own quiz?