Top 10 Influential EdTech Leaders to Follow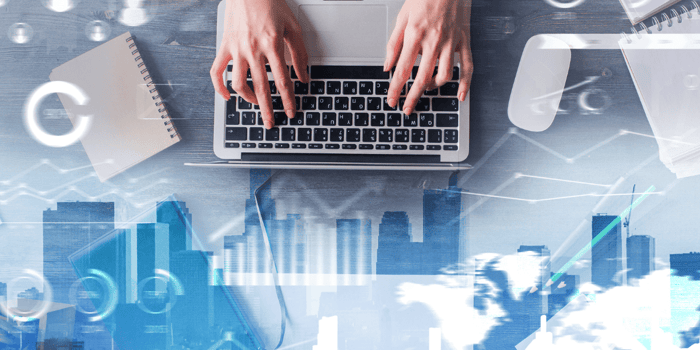 In today's rapidly evolving digital landscape, education technology (EdTech) has emerged as a transformative force, reshaping how we learn, teach, and engage with educational content.
Behind these groundbreaking advancements are visionary individuals pushing the boundaries of innovation and leading the charge in revolutionizing education. Here are 10 Ed-tech leaders you should be following:
Anant Agarwal
Anant Agarwal, the founder, and CEO of edX, is a highly influential figure in the field of EdTech. With a distinguished background as a professor at the Massachusetts Institute of Technology (MIT) in electrical engineering and computer science, Agarwal brings a wealth of academic expertise and a deep understanding of technology's transformative power in education.
What sets him apart is his visionary leadership in founding edX, a groundbreaking collaboration between MIT and Harvard that revolutionized the accessibility and reach of higher education.
Under Anant's guidance, edX has become a global leader in online learning, providing free access to courses from some of the world's top universities. By leveraging technology, edX has democratized education, breaking down barriers of cost and geography and enabling millions of learners worldwide to access high-quality educational content.
Anant's visionary approach to education and commitment to open access and lifelong learning has profoundly impacted the EdTech landscape, inspiring other institutions and educators to embrace online education as a powerful tool for democratizing knowledge.
You can follow Anant Agarwal on LinkedIn, where he shares his thoughts on educational technology, with his recent content focusing on artificial intelligence and its place within education.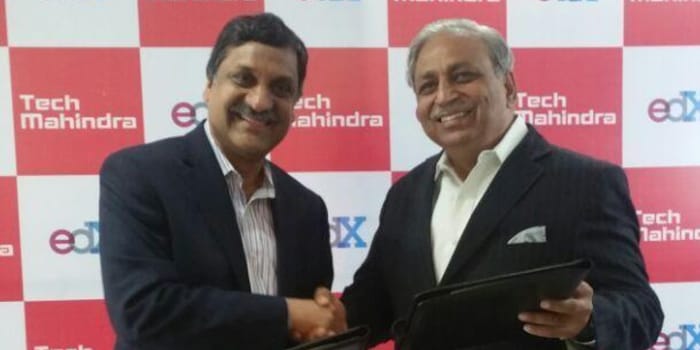 Steven Anderson
Steven Anderson, the co-founder of #EdChat on Twitter, has significantly impacted the EdTech community. Through the power of social media, Anderson has created a vibrant and dynamic platform for educators to connect, share ideas, and engage in meaningful discussions about educational technology.
The #EdChat community, with its weekly Twitter chats, has become a virtual hub where educators from around the world come together to exchange insights, best practices, and innovative approaches to integrating technology in the classroom.
Steven's influence in EdTech lies in his ability to foster collaboration and empower educators through social media. By facilitating conversations and promoting a culture of sharing, he has helped educators embrace the potential of technology in education and discover practical ways to leverage it for enhanced student learning.
Follow Steven on Twitter and join in with the #EdChat conversation!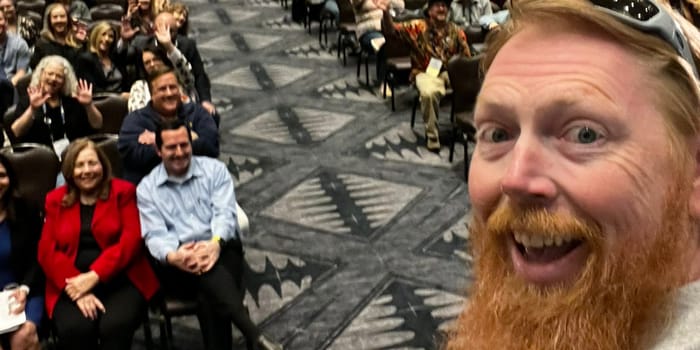 Ben Drew
Ben Drew, the founder of Open Future Learning, has emerged as a highly influential figure in EdTech. Through his visionary leadership and dedication to improving the lives of individuals with intellectual and developmental disabilities, Drew has created a transformative platform that addresses a critical gap in educational resources.
Open Future Learning offers online training courses for caregivers and professionals working with individuals with special needs.
Ben's influence in EdTech lies in his commitment to promoting inclusivity and ensuring that individuals with disabilities have access to high-quality education.
By creating a specialized platform combining innovative technology with expert-led content, he has revolutionized how caregivers and professionals acquire knowledge and skills to support individuals with special needs. His focus on personalized learning, practical strategies, and evidence-based approaches has empowered countless caregivers and professionals to enhance the lives of those they care for and support.
Ben's innovative approach to EdTech, coupled with his dedication to the betterment of individuals with disabilities, makes him an influential force in the EdTech community, inspiring others to leverage technology to benefit marginalized learners.
Follow Ben Drew on LinkedIn, where advocates for improving the lives of people with intellectual disabilities in education.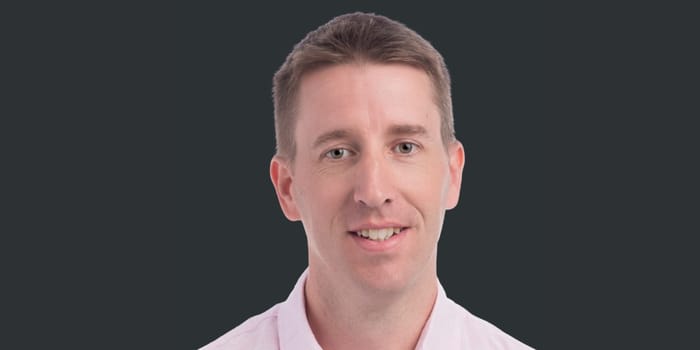 Elizabeth Leiba
Elizabeth Leiba, the Director of Instructional Design and Innovation at City College in Florida, is a multifaceted influencer in EdTech and entrepreneurship.
In addition to her role in educational leadership, Elizabeth has made a significant impact as the founder of Black Women's Handle Business (BWHB), a website directory dedicated to empowering and supporting black women entrepreneurs and professionals. This initiative highlights her commitment to fostering inclusivity, diversity, and collaboration within the business community.
Through BWHB, she has created a platform where black women entrepreneurs and professionals can connect, network, collaborate, and access valuable resources. By providing a space for sharing experiences, knowledge, and opportunities, BWHB aims to break down barriers and promote the success and visibility of black women in various industries.
Elizabeth's visionary leadership in founding BWHB reflects her dedication to empowering underrepresented voices and facilitating meaningful connections that can drive economic growth and professional development.
Follow Elizabeth Leiba on LinkedIn.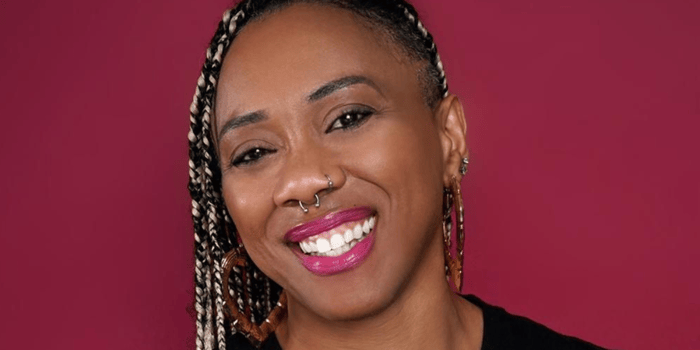 Sophie Baliey
As the Founder of The Edtech Podcast, Sophie Bailey has established herself as a highly influential figure in the world of EdTech.
Her podcast has created a dynamic platform that brings educators, innovators, and thought leaders to explore the intersection of education and technology. Her interviews and discussions with experts from around the globe also shed light on emerging trends, innovative practices, and the transformative power of EdTech.
Sophie's influence in EdTech lies in her ability to curate diverse voices and perspectives, providing a comprehensive field view. She empowers her audience with knowledge and inspiration by showcasing the experiences and insights of educators, entrepreneurs, and policymakers.
The Edtech Podcast bridges theory and practice, fostering a community of educators and EdTech enthusiasts who can learn from each other and stay informed about the latest developments.
Her dedication to promoting dialogue and sharing valuable insights has made her an influential advocate for using technology to enhance teaching, learning, and the overall educational experience.
Follow Sophie on LinkedIn and listen to The EdTech Podcast here.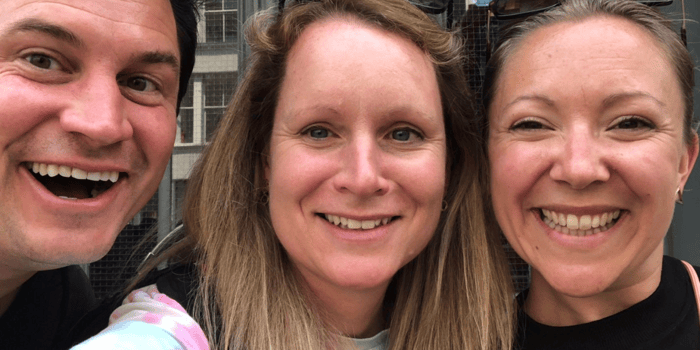 Michael Walden
As a partner at Rethink Education, Michael Walden has emerged as a highly influential figure in EdTech.
Rethink Education is a venture capital firm dedicated to investing in innovative education technology companies that have the potential to transform the education landscape.
Walden's expertise and strategic vision have played a crucial role in identifying and supporting groundbreaking EdTech startups, making him a respected thought leader and influencer in the industry.
Michael's influence in EdTech lies in his ability to identify promising ventures and provide them with the necessary resources and guidance to thrive. Through Rethink Education, he has invested in and supported numerous EdTech companies revolutionizing teaching and learning.
His deep understanding of the education landscape and his keen eye for emerging trends enable him to identify companies that have the potential to address critical challenges and create a positive impact.
Follow Michael on Twitter.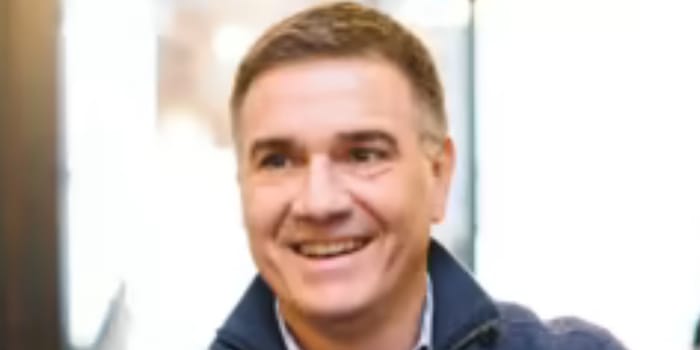 Whitney Kilgore
As the co-founder and Chief Academic Officer at iDesign, Whitney Kilgore has established herself as an influential figure in EdTech. iDesign is an educational consulting and instructional design company that partners with institutions to develop online learning experiences.
Whitney's expertise and leadership have been instrumental in transforming traditional education through innovative digital learning strategies and instructional design approaches.
Her influence in EdTech stems from her commitment to designing learner-centered online experiences that prioritize engagement, collaboration, and student success.
Her expertise in instructional design and pedagogical approaches, combined with her deep understanding of technology, allows her to create impactful and scalable online learning environments.
Follow Whitney on LinkedIn.
Jesse Lubinsky
As the Chief Learning Officer at Ready Learner One, Jesse Lubinsky has become a highly influential figure in EdTech.
Ready Learner One is an educational technology consultancy that helps schools and organizations integrate technology effectively to enhance teaching and learning.
Jesse's expertise and passion for educational innovation have made him a sought-after thought leader and influencer in the EdTech community.
His influence in EdTech lies in his deep understanding of the intersection between technology and education. As the Chief Learning Officer, he plays a pivotal role in designing and implementing strategies that empower educators to leverage technology for transformative learning experiences.
Jessie's practical approach to educational technology and his dedication to professional development and pedagogical best practices have enabled him to guide schools and organizations toward effective technology integration.
This ability to bridge the gap between theory and practice while considering the unique needs of learners has earned him respect and admiration among educators and EdTech enthusiasts.
Follow Jesse on LinkedIn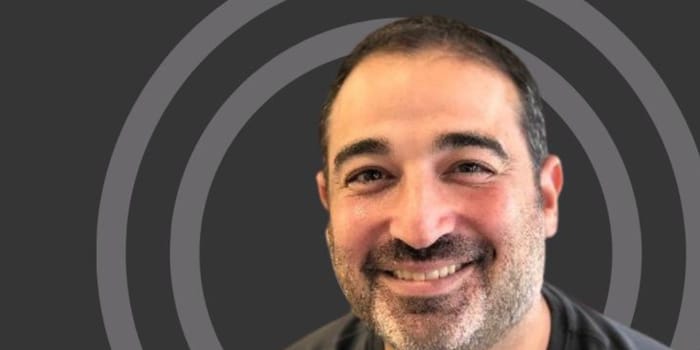 Roger Wagner
As the designer of the HyperStudio program, Roger Wagner has significantly impacted the field of EdTech and established himself as an influential figure. HyperStudio, a multimedia authoring tool, revolutionized educational technology by allowing students and educators to create interactive and engaging digital presentations.
Roger's visionary approach to technology integration in education has empowered learners to actively participate in their learning journey.
His influence in EdTech lies in his ability to bridge the gap between creativity, technology, and education. With HyperStudio, he provided a user-friendly platform that allowed students to express their ideas through multimedia projects, fostering critical thinking, collaboration, and digital literacy skills.
His emphasis on student-centered learning and the power of storytelling through digital media has inspired educators to embrace technology to enhance teaching and learning experiences.
Follow Roger on Twitter.
Monica Burns
Monica Burns, a former classroom teacher turned ed-tech influencer, has made a significant impact on the field of education technology through her popular blog, ClassTechTips.
With her extensive teaching background and passion for integrating technology effectively in the classroom, Monica has become a trusted source of inspiration and guidance for educators worldwide.
Her influence in ed-tech stems from her ability to bridge the gap between theory and practice.
The ClassTechTips blog is a valuable resource for educators seeking innovative ways to leverage technology for enhanced teaching and learning experiences. With a focus on practical strategies, engaging app reviews, and pedagogical insights, Monica equips educators with the tools and knowledge to effectively integrate technology into their classrooms.
Her approachable writing style and commitment to providing actionable ideas have made her blog a go-to resource for educators looking for inspiration and guidance in the ever-evolving ed-tech landscape.
Follow Monica on Twitter.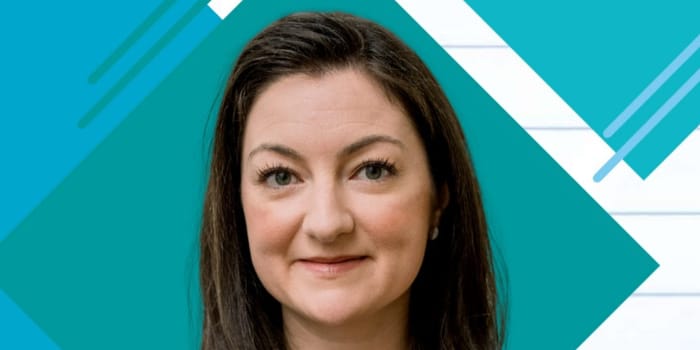 More From The Blog
Explore how e-learning breaks barriers and fosters inclusivity in education. Discover empowering tools, accessibility features, and inclusive strategies.
Quizgecko vs Kahoot Vs Quizizz. Which popular online quiz platform should you pick? Our article compares the differences and features.
Explore the transformative impact of AI tools on education. Discover real-life examples and the potential of AI solutions for enhancing learning experiences.
Create your first quiz, test or assessment for free
Explore the Quizgecko platform and create your first online quiz, test or assessment. No credit card required.